Your mind is like a parachute. It doesn't work if it is not open. ~ Frank Zappa
SEE ALL SOUND THROUGH YOUR MIND'S EYE
WANT TO SEND ME A TRACK?
Email them to
Strangefireblog@yahoo.com
ECLECTIC.CREATIVE.KINDRED.SPIRIT
Im a musician from Denver
What I post will never be the same as the last
Music should never be about what is trendy.
Music should be about what is INSPIRED and ARTFUL.
I urge you to broaden your horizons
and find beauty in something you might not be used to..
Love,
Doran
☂
☂
Lord Apex ☂ NIGGA

~eons of overcast~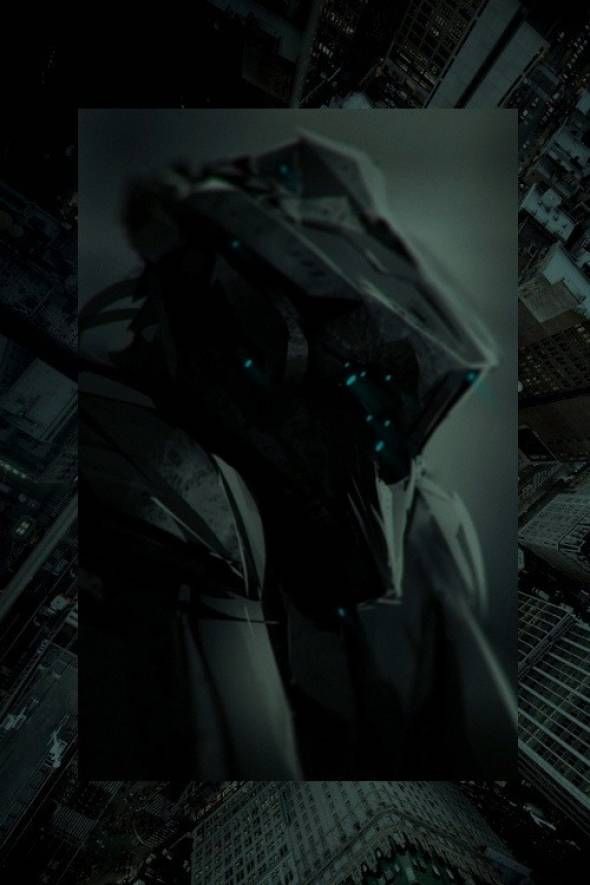 Today I've got TWO wicked rad tracks from a visionary hip-hop artist Ive been feverishly listening to for a few months now; Lord Apex.
I love British Hip-Hop and THIS is some of the best.


Check this shit out.
Also check this track "The Cruise" 


☂
☂
☂
Timid Smoke & Luminous Me ☂ Slaves To The Rain

~replicant tears~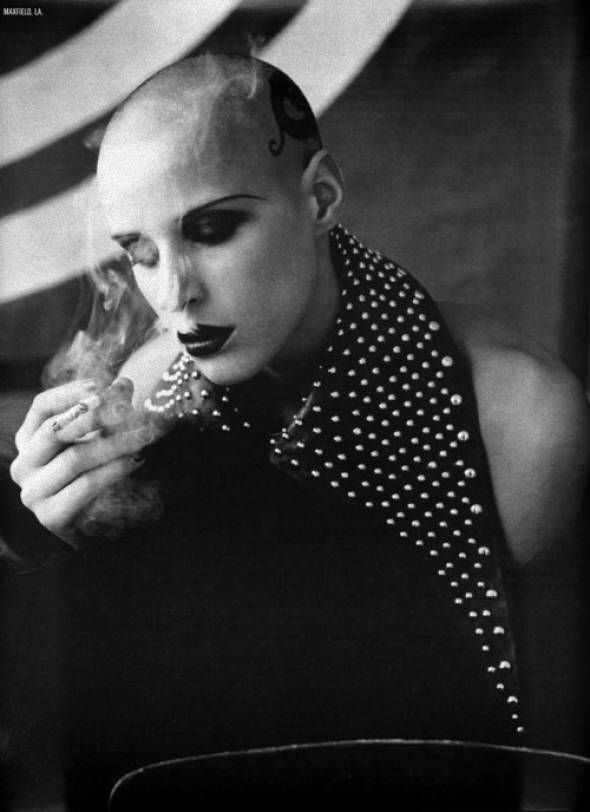 I figured I should at least post this track on here. "Slaves to the Rain" is a track I wrote around a little 50 second beat clip that Luminous Me (Tyler S) wrote at some point in 2013, had sent to me to check out and had since been unused and collecting dust in my itunes music library. Tyler is an extreme perfectionist and rarely releases material, many times only to take things down and completely change them but he is the co founder of The Lunar Sea collective and is without a doubt one of the most talented musicians Ive ever worked with. (His part is the dark minimal jazz drum bit somewhere in the middle of the song)
I decided I could not let this beat go and it NEEDED to be heard as a full song in the way that I could hear it in my head; so less than 24 hours later "Slaves To The Rain" was born and Im genuinely pleased with how it turned out..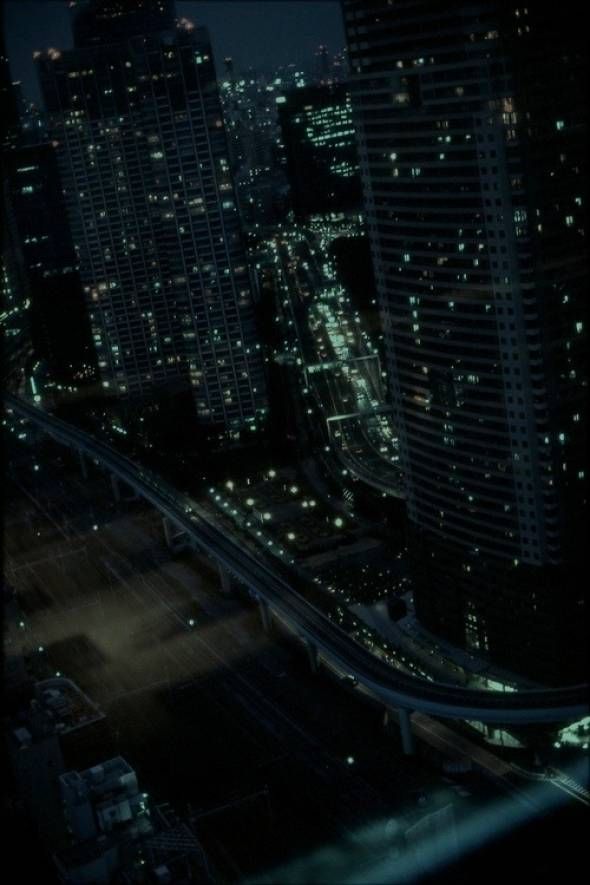 If you like what were doing in our little collective please do follow us, share and show your friends.. We will most likely have some fresh new talent in the collective in the near future and we definitely intend on playing shows at some point as well. Thanks so much for listening<3

☂ Timid Smoke



☂
☂
☂
☂
Timid Smoke ☂ Jungles of Silk(Instrumental Mix)

~bathing amongst plants and aquariums in ultraviolet light~


Something new from my Trip-Hop project Timid Smoke, share it with your friends if you like it <3

☂
☂
White Hex ☂ Burberry Congo

~sometimes you just need to burn it all away and start again~


Happy monday! This morning I give you Australian experimental synthwavers White Hex. The band has a new LP streaming today entitled Gold Nights. The main track I'm posting today is the duo's exploration into "Tropical Goth" which is a sonic concept that I've dabbled a bit with myself but have yet to yield something that pleases me as much as this brooding island experiment does. This track "Burberry Congo" fuses minimal OG techno, darkwave/industrial, witchy vocal samples and reggae! 
I think the result is fantastic. A really fantastic exploration into mostly uncharted sonic waters.
As a contrast check out this post-punk-esque track called "Sisters", 


White Hex really impressed me with Gold Nights, Ive already listened to the record a handful of times over now and you can too!
The entire album is streaming on their label's soundcloud check it out

☂
☂
☂
Y

öri

   ☂   Space Beach
~Swirling the stars with your fingertips~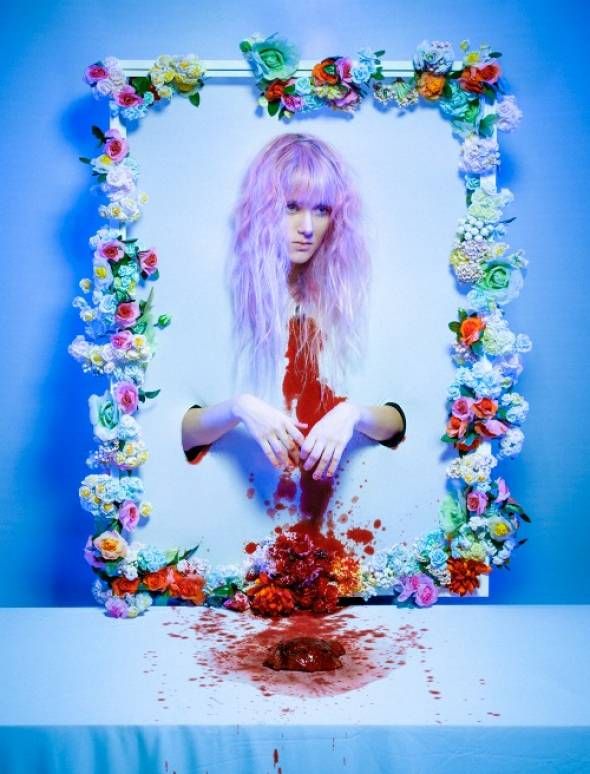 My sincere apologies for not posting in the last few weeks. I've been really preoccupied with producing/releasing some new Timid Smoke trip-hop tunes which I'll be posting on here soon..
But today I have Yöri, an icelandic vocalist/songwriter who makes really amazing trip-hop music along with the help of her producer Andrew Means(H3X3N/3 TEETH). The combination of Yöri's vocals and H3X3N's lush colorful production ability and beautifully creative sense of beatmaking really drive the music home for me.
Yöri's vocal style mixed with the genre she plays within and her nationality causes a very quick but complimentary comparison that consistently follows her wherever she goes is that it all bears a striking resemblance to Bjork.. After reading some interviews and listening to Yöri's entire music catalog it's clear she doesnt want to follow in Bjork's footprints; simply make music in the same vein as the avant garde diva.
Thats why I believe that Yöri deliberately used some of the lyrics from Bjork's "Pagan Poetry" in her new single "Surrounded" as a somewhat tongue in cheek jab to those who would discredit her originality simply because of her genre and ethnic background.

"Space Beach" is the final track off of Yöri's most recent EP entitled
In Dreams. It is a shimmering luminous jazz slice of ultraviolet paradise and one of my favorite tracks in Yöri's discography thus far.
If you want to sink your teeth into some new trip-hop Yöri is one of the most fantastic artists in the modern genre right now.


If you dig what you hear go and buy the record off of Yöri's bandcamp
☂